A Scenic Drive: Berlin to Munich with Polestar
If you had to pick Germany's most exciting city to visit, it would be a close call between achingly hip Berlin and Bavaria's fairy-tale capital, Munich. But must you only pick one? Behind the wheel, with the open road ahead, enjoy a leisurely few days exploring both on a scenic tour through UNESCO World Heritage Sites, magical castles and fantastic restaurants ranging from local haunts to Michelin-starred icons.
To reduce your carbon footprint, and of course, to ensure you only travel in the utmost comfort and style, you can now make use of a sleek fleet of cars designed by the Swedish sustainable automotive brand Polestar while staying with us in Berlin and Munich. Our Concierge teams in both cities can reserve a hybrid Polestar 1 or electric Polestar 2 vehicle for your visit, with plenty of room for the whole family to tag along.
Berlin to Munich
The direct journey from Berlin to Munich usually takes up to six hours depending on your penchant for speed on Germany's unrestricted autobahns. You can zip between the two cities in a day but you may prefer to spread the journey over several to discover a trail of hidden treasures en route. Below are some of the picturesque villages and towns worth passing through.
Berlin
Base yourself at Hotel de Rome in the historic Bebelplatz Square for two or three nights and celebrate your arrival with a spirited dinner of elegant Japanese-meets-Italian cuisine at CHIARO, nestled within the 19th-century Dresdner Bank. From here, our Concierge team will arrange your Polestar 2 collection and help you maximise your time in the capital with bespoke activities, including a fascinating backstage experience at the opera.
Dresden
Berlin to Dresden Journey Time: 2.5 hours
Renowned for its music and history, Dresden's highlights include the Semperoper Dresden opera house, the Baroque Dresden Zwinger palace and the Church of Our Lady. Weave through the hills of Loschwitz to explore castles controlling the reaches of the River Elbe or discover picturesque Brühl's Terrace above the river, nicknamed the balcony of Europe. The Royal Palace is considered the city's oldest Renaissance structure, while Blasewitz's striking villas and the garden city of Hellerau are modernist marvels, constructed in the very early 20th century. Round off your visit with an unmissable tour of the Dresden State Art Collections, home to Raphael's "The Sistine Madonna" and the world's largest treasure chamber, the Green Vault.
Nuremberg
Dresden to Nuremberg Journey Time: 3.5 hours
Bavaria's second largest city's mix of sandstone gothic architecture and powerful modernist buildings is also home to the Palace of Justice and the Nuremberg trials. Stroll through Hauptmarkt, a bustling square at the heart of the Old Town, and take in the striking towers of St Lorenz Church, before crossing the late-Renaissance Fleischbrücke bridge over the Pegnitz to enjoy scenic views and explore the Lutheran church Frauenkirche and Imperial Castle of Nuremberg.
Rothenburg
Nuremberg to Rothenburg Journey Time: 1.5 hours
Famous for its ravishing 500-year-old Christmas market, Rothenburg is one of the oldest Bavarian towns and a breathtaking sight during the festive season, when its medieval architecture and half-timbered houses are festooned in twinkling lights. Equally picturesque in summer, the town blossoms with al fresco activities including Rothenburg Wine Festival, which showcases delicious local wine.
Baden-Württemberg
Rothenburg to Baden-Württemberg Journey Time: 2 hours
Bordering France and Switzerland, this must-visit haven for foodies and wine lovers is famous for its glorious weather, industrial Swabian identity and for being the region of Germany that is most densely populated with Michelin-starred restaurants, all featuring award-winning local wine. Avid hikers and bikers will also enjoy rewarding trails through the Black Forest and Lake Constance.
Alternative Route: Regensburg
Nuremberg to Regensburg Journey Time: 1.5 hours
If you're more of a historian than a gastronome, adjust your route to include Regensburg and stroll through the idyllic Old Town, a UNESCO World Heritage Site, then meander along the banks of the Danube to the 900-year-old Stone Bridge. Cruise down the Danube to Bavaria's ancient monastery, Weltenburg Abbey, also considered the world's oldest brewery. Regensburg is a treat to visit at any time of year, with seasonal activities to enjoy including spring walking tours, summer beer festivals, autumn river cruises and its renowned Romantic Christmas Market.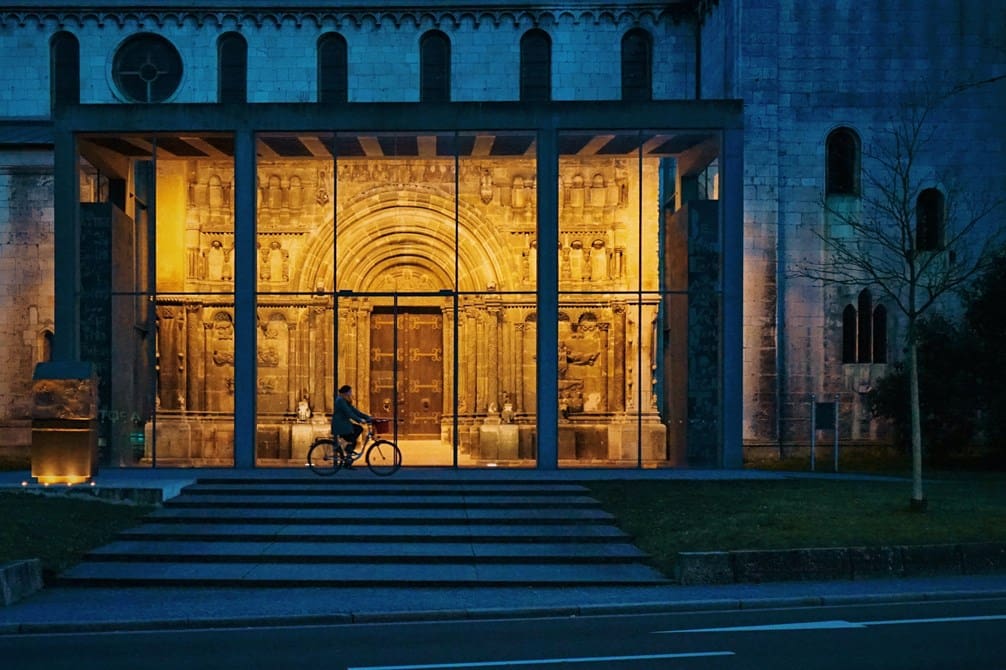 Munich
Journey time from Regensburg: 1.5 hours 
Journey time from Baden-Württemberg: 2.5 hours
Wunderbar! You've reached the Bavarian capital. Settle in for two or three nights at The Charles Hotel, set within the leafy Lenbach Gärten quarter, a short stroll from the historic Königsplatz. During your stay, our Concierge can create an itinerary including a private, after-hours visit to the Lenbachhaus museum, followed by a private dinner among the artworks which include "Wirbelwerk," a specially commissioned piece by Olafur Eliasson. From Munich, take a day trip to the fairy-tale 19th-century Neuschwanstein Castle in Füssen, nestled in the magnificent Bavarian Alps. Round off your stay in Munich with a dinner in the elegant surrounds of Sophia's Restaurant, exemplifying botanical bistronomy with a menu inspired by its neighbour, Munich's Old Botanical Garden.
Many of Germany's most renowned historical sites and villages are a short day trip from our hotels in Berlin and Munich. If you'd like to explore local, lesser-known sites by car, speak to our Concierge teams to reserve a Polestar 2 during your stay.
Hotel de Rome in Berlin
Email info.derome@roccofortehotels.com or call +49 304 606 090 
The Charles Hotel in Munich
Email reservations.charles@roccofortehotels.com or call +49 895 445 550
You may also like
When considering the wonderful, whimsical world of surrealist artist René Magritte, Brussels lies at the start. Belgium's capital is where he won his first solo exhibition, where a chance meeting led him to the love of his life, and where he spent the majority of his prolific career. The two are irrevocably intertwined. 
To help you get into the holiday spirit, we've rounded up a few of the supper spots, bars and shopping districts attracting a younger crowd in London, Rome and Munich. 
As more and more employees embrace 'bleisure' trips, what are the secrets to successful and happy breaks?