BAVARIAN BEAUTY SPOTS TO SEE FROM MUNICH
Historic attractions and contemporary culture make Munich an excellent destination for urban adventures with The Charles Hotel as your base. Venture further afield, however, and you'll also discover that the hotel is perfectly placed for guests to explore Bavaria's renowned natural beauty – from sparkling lakes to evocative forests and rugged mountain peaks.
Water wonderland
Cycling or hiking your way around the beautiful Fünf-Seen-Land (five lakes district) is a great way to add an outdoor element to your sightseeing itinerary while only travelling a short distance from the city. Meanwhile, Konigssee (or king's lake) is a two-hour drive from Munich and well worth the journey – leading as it does to quintessential views of the Bavarian Alps rising dramatically from the lakeshore. In addition to marvelling at Konigssee's emerald-green waters, its charming St. Bartholomew's Church – built in 1697 – will have you reaching for your camera.
Home to the dreiflüsseeck, which literally means 'three river corner', the charming city of Passau sits peacefully at the place where the Danube, the Inn and the Ilz merge. Revelling in its rich architectural heritage, visitors can take in a mix of Gothic, Rococo and Neo-classical forms, while St Stephen's Cathedral is a truly breath-taking example of Italian baroque.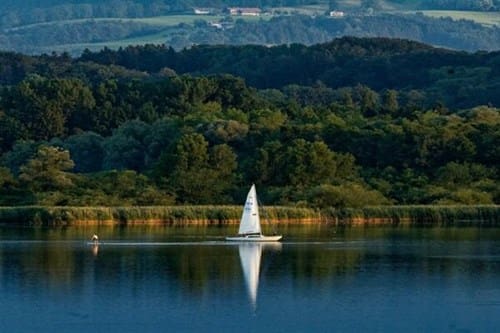 From flowers to forests
A one-hour drive from Munich on the evocatively named Romantic Road – a medieval trade route dotted with attractions – Augsburg Botanical Garden is a flower-filled destination that celebrates plant varieties from around the world.
While, for an intrepid excursion, the Bavarian Forest National Park offers 93-square-miles of protected land that's crisscrossed with nature trails. Offering a leafy sanctuary to a variety of native creatures – from otters to owls – a walk in these rugged woods will delight nature enthusiasts and ramblers alike.
Step back in time
With its earliest history officially dating back to 1365, Mindelheim enchants visitors with its city walls, churches, market square and town hall. Located 90km west of Munich, it presents a fascinating opportunity to witness the remains of a medieval settlement.
Alternatively, Nuremberg's Altstadt (old town) has been restored to its former glory following the destruction wrought upon it during the Second World War. Today, its Imperial Castle watches over the historic area's cobbled walkways and riverfront promenade.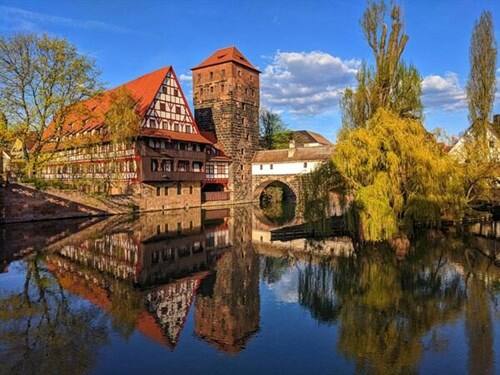 Climb every mountain
You could lace up your walking boots and hike up Kampenwand, or you could enjoy the incredible Alpine scenery while riding a cable car to the mountain's 1500m-high summit. Before embarking on your ascent, gaze out across Chiemsee lake and join a tour of the imposing Hohenaschau. As one of the largest castles in Bavaria, its intricately painted Arbor hall makes for a spectacular centrepiece, while the hilltop location affords picture-perfect views of wildflower-strewn meadows.
Explore the beautiful landscapes of Bavaria with a stay at The Charles Hotel. Book your room or suite by emailing reservations.charles@roccofortehotels.com
or calling +49 89 544 555 1430.