Unusual Summer Events in St. Petersburg
P retty waterways are one of the most magical elements of summer in St. Petersburg. Peter the Great, who oversaw the building of the city, famously requested that his beloved creation should copy Venice's myriad waterways. Today, St. Petersburg remains very much a water city, boasting almost a hundred rivers and canals, and over 800 bridges.
There is no better way to traverse the city than from the luxury of a private boat, enjoying a glass of champagne and a picnic crafted by Hotel Astoria's Executive Chef, Marius Ackermann. There are in total around 45 piers and docks within the city from which you can start your water journey.
St. Petersburg is also home to twelve drawbridges, several of which are within walking distance of Hotel Astoria.
The bridges are raised, often at night, to allow boats to navigate the river. To add to the spectacle, every night from late May to September, Palace Bridge is illuminated and opens to the strains of Russian composers like Tchaikovsky and Shostakovich, providing a memorable 25-minute show.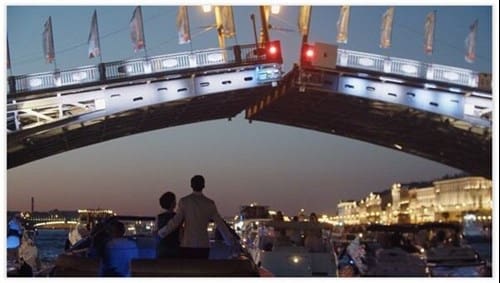 This year New Holland Island is celebrating its tenth anniversary as a public space with a host of exhibitions, open air cinema and musical performances. The Island, formerly a naval military base, is located within 15 minutes walk of Hotel Astoria and is a perfect city getaway spot – a place to be outside, visit exhibitions, dine at a variety of restaurants, or work out with one of the sports studios. The highlight of the 2021 season is The Summer Theatre in the Bottle House, which will hold jazz and other concerts, independent theatre performances, and parties.
Look out for the Flying Dutchman, a replica three-masted sailing ship housing a restaurant and bar, moored on the banks of the Neva.
During the summer months, the pontoon hosts the only restaurant terrace in the city, located right on the water with impressive views of the Hermitage, Peter and Paul Fortress and the Spit of Vasilievsky Island. Adventure-seekers and romantics can ask our reservations team to book a kayak tour through the waterways, led by certified instructors. No training is necessary, and you can choose between several routes – from a two hour classic tour along canals to a four hour endurance trip on the greater Neva.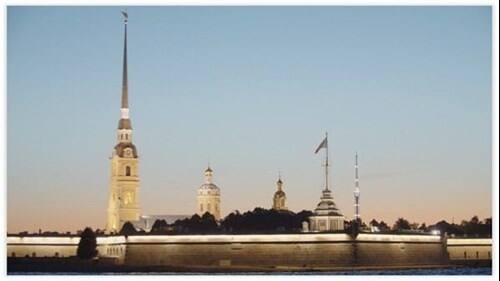 The hip Sevkabel Port will host 'Andy Warhol and Russian Art' this summer. For the first time in history, 100 iconic pieces by the forefather of pop-art will be shown alongside works by Russian contemporary artists: from the legends of socialist art Komar and Melamid and Vladislav Mamyshev-Monroe to Pavel Pepperstein and RECYCLE group. Sevkabel Port is a visionary project aimed at renovating the historic buildings and outdoor space of a working cable manufacturing company and turning them into a modern multifunctional creative space at the waterfront – currently it is one of the trendiest locations for socialising, as well as for simply enjoying a day out on the deck with the family, marvelling at the sweeping views of the harbour.
Spend a magical week or weekend in St. Petersburg with Hotel Astoria by emailing our reservations team on reservations.astoria@roccofortehotels.com or call +7 812 494 5770.