Unwrapping our Secrets to Christmas Shopping
Finding that perfect present for someone who seems to have everything can be a challenge at Christmas. You've hit all the shops, scoured the internet and searched high and low yet nothing seems to be what you're looking for.
Well, we may have created a Christmas miracle and found a selection of unique gifts guaranteed to put a smile on even the most selective of your loved ones.  
For the art expert – a heavenly private view in Rome
Imagine standing in the centre of the Sistine Chapel, looking up to the ceiling at Michaelangelo's incredible fresco and seeing The Creation of Adam in all its magical glory. Imagine the high-ceilinged chapel so silent that you could hear a pin drop, free of crowds, no chatter distracting you, just you and some of the most historically-significant art in the world. 
It may sound like a dream, but with an early-access tour to the Vatican, you can experience the Sistine Chapel, Raphael Rooms and Vatican Galleries ahead of the general public. It's an experience that few will ever have the opportunity to do, making it the perfect gift for the special person in your life who appreciates art above all. 
By the time they've explored the spectacular art and architecture of the world's smallest country, it'll be lunchtime. As part of their extraordinary Vatican experience, take the 15-minute drive back to Hotel de Russie, enjoy a delicious lunch in the oasis that is Le Jardin de Russie and reflect on the incredible art over 'cacio e pepe' ravioli and fresh grilled sea bass.
For the avid reader – page turning gifts in London
"Thank God! Cecil Court remains Cecil Court…" declared Grahame Greene, one of the 20th century's great literary geniuses. Lovers of literature will concur when they see the rare gifts and treasures to be found amongst the vintage bookshops of the charming pedestrian alley tucked away between Wydham's Theatre and the London Coliseum.
A 15-minute walk from Brown's Hotel lies the perfect present for the bookworm in your life, all you have to do is find it. The book lover in your life may appear to have everything, but their shelves will gain gravitas with one or two first editions of their favourite novels. 
In Marchpane Books, for example, you can scour the shelves for collectable copies of their favourite childhood classics. Wander over to Goldsboro Books to find first-edition copies by some beloved authors such as Roahl Dahl, Kazuo Ishiguro and Patti Smith.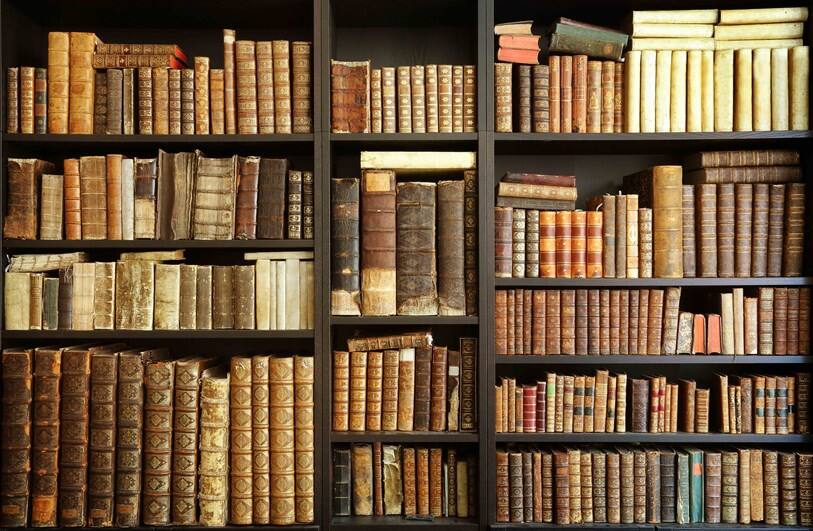 For the jewel lover – an Edinburgh icon in silver
Banish concerns you'll choose the wrong thing when you whisk them away for a night at Edinburgh's most prestigious address, The Balmoral, and spend the day searching for the perfect gift together.
For something sparkling, it's a ten-minute stroll to Hamilton & Inches where you'll find elegant, handcrafted jewellery and classic, handsome watches at this gem of a shop which has held a Royal Warrant for more than 120 years. 
Commission a bespoke piece and you can pop into the workshops above their Grade A listed showroom on George Street. Or, for the perfect keepsake, opt for their beautiful sterling silver replica of The Balmoral's clocktower, worn on a charm bracelet or as a necklace pendant.
For the chef – treasure the tastes of Tuscany
The insatiable foodies in your life seem to never tire of trying new flavours and sampling great wines. A culinary experience in the Tuscan capital of Florence could be the gift that keeps on giving.
Indulge their love of food with an invitation to explore Tuscany on horseback, followed by a visit to a local winery. They'll get the chance to sample some of the region's finest wines, from Chianti to Brunello di Montalcino. Then, in the evening, on their return to Hotel Savoy they'll delight in a four-course dinner of authentic Tuscan specialities at our glamorous restaurant, Irene.
Rocco Forte Hotels offers a unique choice of special gifts that your loved ones will treasure forever, from weekend escapes to stunning handcrafted jewellery.
You may also like
Marking 100 years since he first visited Rome, a major exhibition celebrating the life and work of Dutch graphic artist Maurits Cornelis Escher has opened at Palazzo Bonaparte, in the heart of the
city. 
Here we speak to Federico Giudiceandrea, exhibition curator, on the importance of this historic showcase.
Guided by expert hunter Giulio and his astute canine companions, discover the art of truffle hunting in the idyllic countryside of Bagno a Ripoli, a 25-minute drive from Hotel Savoy.