A Munich Night in: Create a stylish Oktoberfest at home
D id you know that Munich is home to the world's oldest brewery? Dating back to the 8th century, the Weihenstephan was the first of many that have formed Bavaria's celebrated beer culture.
The name Munich stems from the word München, meaning "home of the monks." In the year 725, Saint Korbinian, along with a dozen companions, founded a Benedictine monastery and by 768, a hop garden had been started in the grounds. The monks set about honing their craft and became renowned for their beer. This was the seed for the rich culture and history seen in Munich today, with the city becoming a valuable trading center over the centuries. The Bavarian capital is also, of course, the setting for Oktoberfest, the largest outdoor festival on earth. The fields where the festivities are held are named after King Ludwig's wife, called the Theresienwiese (Therese's fields). A fun fact is that the festival can officially begin when the city's mayor has offered the first beer to the Minister-President of Bavaria. Until then, no one can raise their glass. The annual event draws an astonishing number of visitors over its sixteen days of drinking, feasting, and merriment. If you are unable to attend this year, bring the atmosphere of the largest volksfest to your home with these suggestions from our concierge team.
Oktoberfest Cookbook, Penguin RandomHouse
Penned by Oktoberfest waitress-turned-food stylist and chef, Julia Skowronek, this colourful cookbook will have you recreating your own Bavarian-inspired feasts in no time. Featuring the choicest recipes from the beer tents, its pages delve into the world of authentic Oktoberfest cuisine. From venison ragu with creamy juniper sauce and magenbrot (gingerbread spiced with cinnamon and nutmeg) to liver pate spread, this is a taste journey through "Wiesn" traditions.
Oktoberfest: Photographs
"The fumes of the powerful and heady beer, and more than that, the fumes of fellowship and affection...had mounted to our brains and hearts. We knew it was a rare and precious thing, a moment's spell of wonder and joy...we were loath to see it go." So wrote American novelist Thomas Wolfe about his time at Oktoberfest. Be cast under the festival's unique spell by reading Oktoberfest by award-winning German photographer Rainer Viertlböck who has documented the event in magical visual detail.
Beer and Blood - Netflix
In this well-crafted Netflix series, two powerful families go to war over building beer halls that will dominate Oktoberfest in early-20th century Munich. A gripping drama with dark undertones and a vivid cast, this series is an informed and feisty foray into the world of beer tent espionage and one-upmanship. Highly recommended viewing!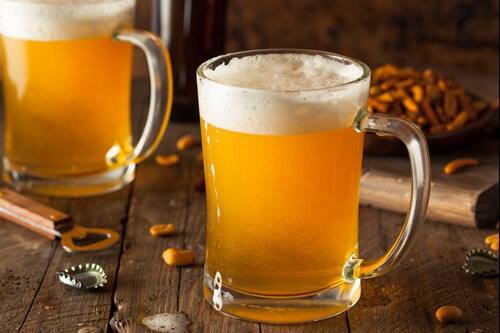 Weihenstephaner Hefe Weissbier
The award-winning Weihenstephaner Hefe Weissbier is a traditional wheat beer that has all the spirit of Oktoberfest in its invigorating taste. Made by the ancient brewery, Infused with the flavours of banana and clove, this malted delight is beloved by festival attendees and will have you toasting 'Prost' with abandon.
Augustiner Helles
An extremely refreshing and mildly light beer, Augustiner Helles is a Bavarian treat for the tastebuds. It is slightly sweet with an undercurrent of citrus tang. Brewed according to Germany's purity laws, this refined beer is best paired with classic southern German cuisine, such as Baderbräu Beer Battered Shrimp and pork schnitzel. This is a crowd-pleasing drink as it is not too heavy and has an attractive potency.
Explore the cultural and gastronomic heritage of Munich while staying at effortlessly elegant  The Charles Hotel and book your escape by emailing reservations.charles@roccofortehotels.com or calling +49 89544 555 1430