Europe's Most Panoramic Picnics
A quintessential summer tradition, picnics are our way of celebrating the great outdoors. One of life's simple pleasures is dining al fresco, surrounded by friends, family and immersed in nature. If you're inspired by Monet's 'Le Déjeuner sur l'herbe' or hope to catch a sunset's crimson hues with a glass of bubbles, set up a blanket at one of these picturesque picnic spots across Europe.
Picnic with a view of Arthur's Seat
Rising up from the Scottish capital of Edinburgh, Blackford Hill is one of the city's seven mounds and the fort on its peak makes for a pleasant hour-long walk from The Balmoral. Take binoculars to spot nuthatches and great spotted woodpeckers as you climb to the summit, then hike to the Hermitage of Braid nature reserve, which lies at the foot of the pathway. Once you've found a grassy picnic spot, sit back, kick off your hiking boots and take in the dramatic scene of Arthur's Seat overlooking the historic city below.
Alternatively, history buffs may wish to visit Lauriston Castle, which is a 30-minute drive from The Balmoral. This Edwardian castle is cradled by the waves of the Firth of Forth estuary and its 12-hectare grounds are home to woodland and a charming Japanese garden.
Life is a Picnic in London
Come summer, the leafy gardens tucked away in London's folds come alive with blossoms and contented picnickers. From Brown's Hotel, head north to the meadows and woodland of Hampstead Heath. Unfurl your blanket under centuries-old trees – majestic oaks, beech and wild maples – and watch out for swooping birds, or take on one of the brave swimmers diving into the heath's bracing freshwater ponds.
Have a picnic at the top of Parliament Hill in Hampstead Heath and you'll be rewarded with views of landmarks such as St Paul's Cathedral, the Palace of Westminster and The Shard. Later on, wander through fields to the grounds of the former stately home, Kenwood. Its carefully-tended lawns and pond are the backdrop to a series of summer events including al fresco films from Monday 13th to Friday 17th July 2022, and Shakespeare's 'As You Like It' on Sunday 14th August.
Picnics at Palermo's Beachside Reserve
Turn from the excitement of Sicily's capital city, Palermo, to find a slice of beautiful landscape at Zingaro Nature Reserve, an hour and 20 minute's drive west of Villa Igiea. Located between the charming towns of Scopello and San Vito Lo Capo, the reserve stretches seven kilometres along the coast, featuring dramatic cliffs and hidden sandy beaches and a myriad perfect picnic spots.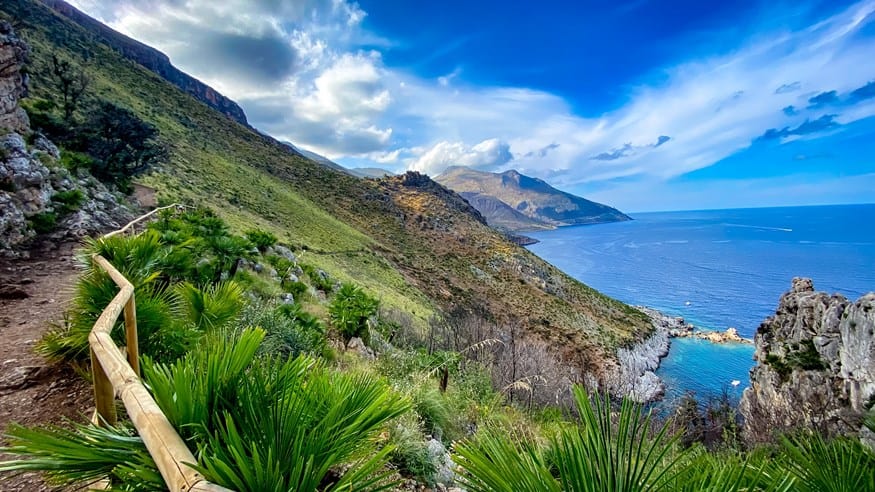 Take your bathers and hike along the windswept trail, stopping for beach breaks in any of the seven white pebble coves along the way. These include Cala Tonnarella dell'Uzzo, Cala dell'Uzzo and Cala Marinella. Swim in the tranquil waters before enjoying your spread of cheese and crudités in the sunshine.
For a glimpse of bygone times, peek inside the many shepherd huts which house small museums charting the reserve's history. Set up in 1981, the Zingaro was Sicily's first protected area. Birdwatchers flock here to spot partridges, kestrels and owls and if you lay down a blanket, the sight of falcons makes this a picnic spot you can be proud of.

Allow our Concierge team to arrange your dream picnic during a stay with us at The Balmoral in Edinburgh, Brown's Hotel in London or Villa Igiea in Palermo on the island of Sicily.
You may also like
To help you get into the holiday spirit, we've rounded up a few of the supper spots, bars and shopping districts attracting a younger crowd in London, Rome and Munich. 
As more and more employees embrace 'bleisure' trips, what are the secrets to successful and happy breaks?
Celebrated with time-honoured rituals, Christmas traditions vary across Europe. From Bavaria to Belgium, Rome to London, if you look beneath the mistletoe you'll discover enchanting celebrations unique to each destination.