Lifting the Curtain: Berlin's Art Scene Re-Opens
From Helmut Newton's provocative photography to Paul Gaugin's sensual visions of Tahiti, Berlin is, once again, bustling with thought-provoking art happenings. Here's what to experience over the coming months in this most culturally exciting of European cities.
Helmut Newton: Legacy
Fashion photographer Helmut Newton is known for his radical and racy black-and-white photography, becoming internationally famous when shooting for French Vogue in the 1970s. To mark his centenary, Berlin's Museum of Photography has curated a retrospective of more than 300 images, entitled Legacy. Discover lesser-known portraits and nudes, including polaroids and contact sheets. An intimate and personal look inside the seductive and sometimes challenging eye of a legend. 
Museum of Photography, 31 October 2021 until 22 May 2022
Paul Gauguin - Why are you angry?


In 1891, the artist Gauguin left Paris, his wife and five children to embark on a spiritual and artistic quest to French Polynesia, where he lived until his death. The erotic and exotic themes of his work are the focus of the exhibition "Why are you angry?" at Berlin's Alte Nationalgalerie. Famed works such as Tahitian Fisherwomen  are juxtaposed with the works by artists including Angela Tiatia, Yuki Kihara and the Thai activist and artist Henri Hiro to explore similar themes from a thought-provoking contemporary perspective. 
Alte Nationalgalerie, 25 March to 10 July 2022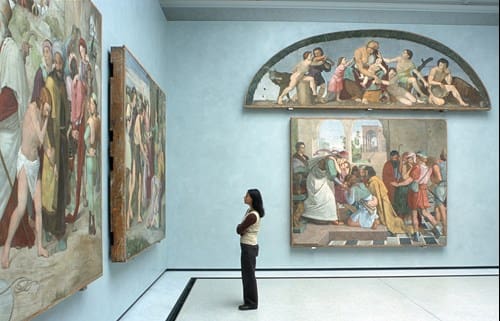 John Williams conducts John Williams
World-class American composer John Williams, celebrated for his scores for classics like Star Wars, Indiana Jones and Harry Potter, will be making an exciting debut with the Berliner Philharmoniker. The concert will include instantly recognisable scores from Indiana Jones, E. T., Superman, Harry Potter, and Star Wars, as well as powerful concert work such as 'Elegy for Cello and Orchestra' performed by the talented cellist Bruno Delepelaire.
Philharmonie Berlin, Sat, 16 Oct 2021
Zanele Muholi
South African artist Zanele Muholi is one of the most acclaimed photographers working today. The activist's first retrospective in Germany will take visitors on a thought-provoking journey, addressing sexual politics, racial violence, communal resistance and self-assertion among other issues. Organised by London's Tate Modern in collaboration with the Gropius Bau, Berlin, Maison Européenne de la Photographie, Paris, and Bildmuseet at Umeå University, the show  packs a powerful punch to the patriarchy. 
Gropius Bau, 26 November 2021 until 13 March 2022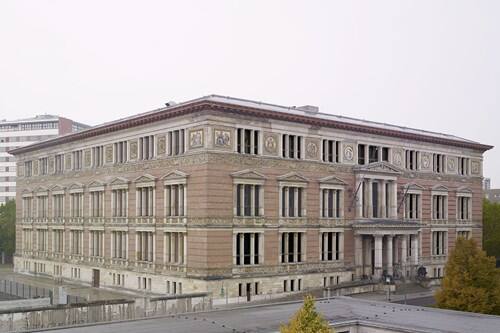 Don Quixote
Be transported to the flamenco and passion of 17th-century Spain with choreographer Víctor Ullate's energetic version of Don Quixote for Staatsballett Berlin. Famous for the scene in which Don Quixote sees three windmills as ferocious giants, this opulent revival sees dancers executing movements from the flamenco tradition and is enhanced by Ludwig Mincus' score with virtuoso guitar music.
Deutsche Oper Berlin, December 3, 2021
Hotel de Rome has the inside track on art exhibitions, concerts, ballet performances and other exciting cultural events making a comeback in Berlin. Email our reservations team at Hotel de la Rome at reservations.derome@roccofortehotels.com or call Tel: +49 30 460 609 1430.