Lifting the Curtain on Munich: Moving from Virtual to Real Theatre, Opera, Ballet
Munich, the capital of Bavaria, is well known for its beer gardens, grand neo-classical architecture and distinctive traditions. Behind the elegant facades theatre, concert, opera and ballet performances are beginning to shift from the virtual and back in front of real live audiences. Here are our favourite autumn events for you to enjoy: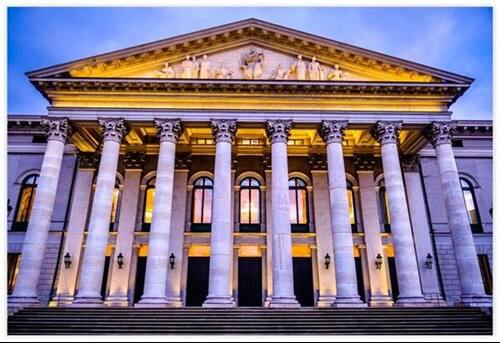 Perfect for… An opulent classical music performance
Maestro Concerts
The renowned Munich Residenz Solisten will be bringing classical masterpieces to the beautiful Max-Joseph-Saal of the Munich Residenz, an intimate room with magnificent stucco work and crystal chandeliers. The former royal palace of the Wittelsbach monarchs of Bavaria, the Residenz in central Munich could not be a better place to sway to the music of Vivaldi, Mozart and Brahms while marvelling at the opulent decor.
12 September 2021 | Max-Joseph-Saal, Munich Residenz
Perfect for… An unforgettable evening of opera
Tag Zwei/ With a Chance of Rain - Liaison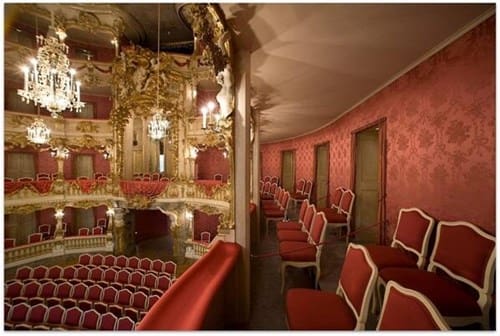 Liaison by the Bayerisches Staatsballett, choreographed by Liam Scarlett, with music by Russian composer Sergei Rachmaninoff, will be performed at the sumptuously decorated Cuvilliés-Theatre at the Munich Residenz. Built by Elector Maximilian Joseph III in 1751-55 as his 'new opera house', the rich red and gold auditorium saw the first performance of Mozart's Idomeneo mounted here in 1781 and is a major work of Bavarian Rococo.
18 September 2021 | Cuvilliés-Theatre
Perfect for… Pop music fanatics
Elton John
After half a century of hits and performing for audiences around the world, Elton John has announced his final tour called Farewell Yellow Brick Road, and will be performing at the Olympiahalle in Munich among other world-class venues. This is a once-in-a-lifetime opportunity to go on a musical and visual journey spanning his 50-year career.
2 October 2021 | Olympiahalle
Perfect for… Inspirational works of art
Au Rendez-Vous Des Amis
Taking visitors on a journey through art in the 20th century, the exhibition Au Rendez-Vous Des Amis will showcase works by Pablo Picasso, Franz Marc, Emil Nolde, Oscar Schlemmer and Francis Bacon as well as works by contemporary artists from the Goetz Collection. The exhibition aims to create a dialogue around how contemporary art has been inspired by earlier generations of artists.
Until 16 January 2022 | Pinakothek der Modern art gallery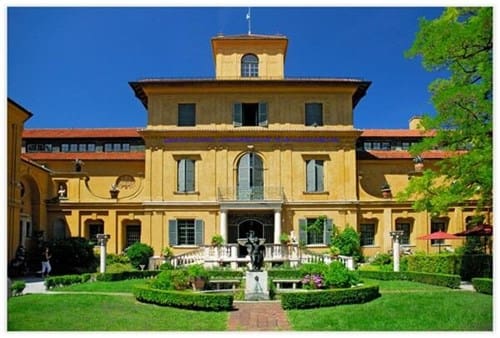 Perfect for… A rare exhibition
Under the Open Sky - Travelling with Wassily Kandinsky and Gabriele Münter
Under the Open Sky - Travelling with Wassily Kandinsky and Gabriele Münter will reconstruct the itinerant lives of the leading figures of the artist's group The Blue Rider between 1902 and 1908, and reflect on their creative symbiosis.

Showing scenes they depicted in Kallmünz, Rotterdam, Tunis, Rapallo, Paris, and elsewhere, it will also look at how the two developed their very own perspectives of the places they visited. Oil studies, photographs, and sketchbooks by Gabriele Münter that have never been seen at an exhibition before will be on display, and the end of the exhibition will be marked by their return to Munich after four years abroad.
Until 30 January, 2022 | Lenbachhaus
As art exhibitions, concerts, ballet performances and other exciting cultural events make a comeback in Munich, The Charles Hotel provides the perfect base from which to explore. Email reservations.charles@roccofortehotels.com or call +49 89 544 555 1430 for more details.
Image Credit:
 Cuvilliestheater, photo by Vittorio Sciosia; Lenbachhaus, photo by Peter Neusser.