PHOTOGRAPHER IAN G. BLACK ON PHOTOGRAPHY IN EDINBURGH AND WHAT MAKES IT SO INSTAGRAMMABLE
A Scottish photographer and social media influencer, Ian G Black works in partnership with The Balmoral, conducting exclusive photography tours ideal for keen Instagrammers. We spoke to the man himself about his career, Edinburgh's most photogenic spots and the tours our guests enjoy with him.
Tell us a little about yourself...
"My name is Ian G Black; I am a Scottish adventurer and social media photographer. I love flying the flag for Scotland and its beautiful vistas, from cityscapes to seascapes. But when I'm at home in beautiful rural Perthshire, I am just Dad to my 3 children."
When did your passion for photography begin?
"It was really Instagram that got me into photography (rather than the other way around). I posted a wide range of images from my sojourns around the country, but when I discovered just how popular Edinburgh photography was, I made her my muse. The city has made me the photographer I am today and I'm forever grateful to her. I take photos all over Scotland now but Edinburgh is still my number one photo destination."
What makes Edinburgh a 'must-snap' destination?
"Edinburgh is a UNESCO designated World Heritage City with stunning medieval, Georgian and Victorian architecture. From the minute you leave Waverley train station next to the hotel and walk up into the Old Town, you are literally stepping back centuries in time. The wide-streeted symmetry of the New Town is equally beautiful. It's simply the most photogenic city ever, whether it's under the summer sun or in moodier winter weather."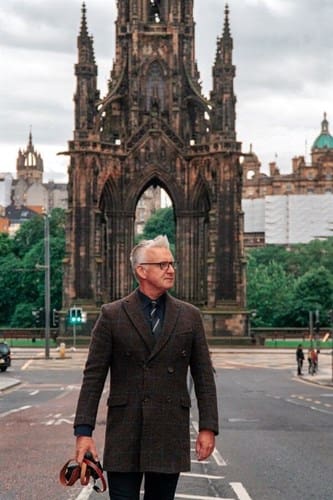 What makes your Instagram tour so unique?
"The Balmoral was the first hotel in the county to run Instagram walking tours with the idea being that, as a local, I know every nook and cranny of the city and how to capture them. It's very much an insider tour, as well as a must for those looking to capture picture-perfect memories for their grid. The tours are generally for small groups and we spend 4 hours or so in each other's company. I have made some of my best friends around the world on these tours."
What part of your tours do you enjoy the most?
"I really love meeting people, learning about who they are, where they come from. I love Edinburgh and Scotland so I feel a sense of responsibility to make the tour day the best it possibly can be, particularly if it's the visitor's first time in Scotland and the weather is throwing us a curveball! It's Scotland - it happens - and actually the best shots come out of the worst weather."
What is your favourite corner of The Balmoral to photograph?
"Hmm, there are so many, but I'll say Palm Court! Those pillars are perfect for framing a shot and that domed ceiling....I love the challenge of bringing its bygone elegance to life through my lens."
If you could visit one place in Scotland on a day-trip from Edinburgh where would it be and why?
"Glencoe. One of the most breath-taking, jaw-dropping, otherworldly places on planet earth. Fact."
What is your top tip for photographers in the making? 
"I spend a lot of time on Instagram finding and following photographers with styles I like. I try to emulate cool editing styles whilst adding something of my own unique style. If you are just starting out, it's cool to use your smartphone and start out by experimenting with styles you like – that's how I got into photography before progressing to using the camera I have today. Some of the latest smartphone cameras produce images of outstanding quality!"
Edinburgh's architecture is beautiful and varied. What is your favourite building to capture?
"For an exterior, I think The Balmoral or the Scott Monument... these are the heavyweights of the skyline and give you so much to work with, but also present a challenge as they're so large. Inside, the Scottish National Portrait Gallery has to be one of my favourite interiors with its myriad of architectural detailing."
What is the most surprising thing about Edinburgh for new visitors?
"The fact that there's so much history crammed into such a small area!"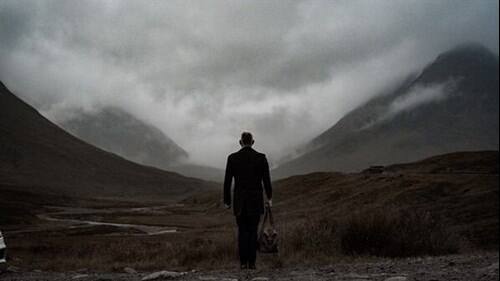 Experience an Instagram Walking Tour with Ian during your stay at The Balmoral: /hotels-and-resorts/the-balmoral-hotel/experiences/instagram-walking-tour/