Time Travel: Edinburgh's Listed Clock Tower
If you have ever caught a train with seconds to spare, you will appreciate why in 1902 the ingenious decision was made to set The Balmoral's clock tower three minutes fast, protecting travellers from a mad dash to their respective platforms. Romantics enjoy the belief that this was also to allow more time for a goodbye kiss.
Opened adjacent to Waverley Train Station as The North British Station Hotel in 1902, the building was designed by W. Hamilton Beattie and A.R. Scott for the North British Railway Company, becoming The Balmoral in 1988.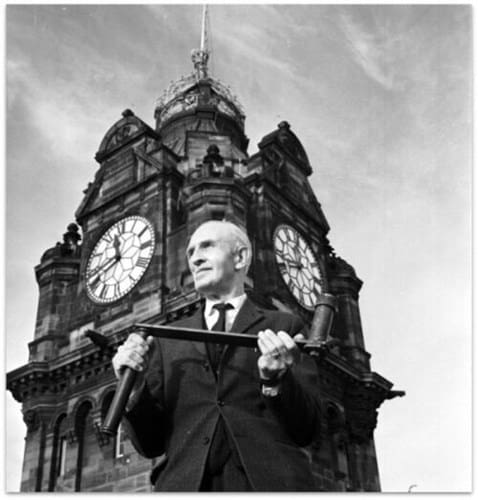 Wherever you stand in Edinburgh, your eyes are drawn to the clock tower's gothic silhouette, a city icon nestled on the illustrious Princes Street. The original clock mechanism was designed by Edinburgh-based jewellers Hamilton & Inches. Today, the only day on which the clock tells the true time is during the countdown to the midnight bells on 31st December, when around 80,000 people flock to Princes Street to admire a torchlit parade and effervescent New Year celebrations known as Hogmanay, accompanied by an impressive pyrotechnic display from Edinburgh Castle.
In the heart of the hotel, the art of afternoon tea has been perfected in Palm Court  for over a century, where many a royal has dined under its original glass dome and Venetian chandelier. The walls are adorned with specially commissioned, hand-painted De Gournay wallpaper with renowned Edinburgh follies brought to life in the landscape.
"Although an Edinburgh landmark for more than a century, there's nothing old-fashioned about this Forte flagship. Luxurious bedrooms, a Michelin-starred restaurant, lavish afternoon teas in the Palm Court and a spacious spa add up to a sophisticated 21st-century version of a truly grand hotel," explains Telegraph Travel expert, Linda Macdonald.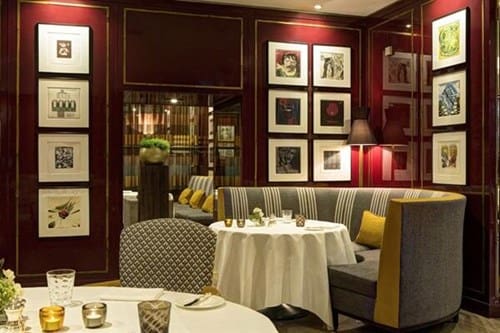 The hotel's fine-dining restaurant, Number One, was first awarded a Michelin-star in 2003 and is one of only four Michelin-starred restaurants in Edinburgh. Rich, red lacquered walls are covered in striking artworks, including a large triptych print of a Scottish oak tree by Adam Ellis and artwork from London's Royal College of Art.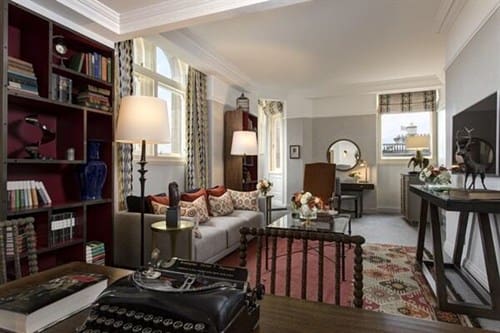 Newlywed royalty, film stars and authors have stayed in the hotel's suites, including renowned author J.K. Rowling, who penned her final book Harry Potter and the Deathly Hallows in suite 552, with three minutes to spare.
Book your stay in Edinburgh's first and only Forbes 5-star hotel, steeped in history and beauty in equal measure. Contact our reservations team by emailing reservations.balmoral@roccofortehotels.com or calling +44 131 556 2414.
Image Credit:
Title images and historic photo supplied by The Scotsman Publications.