Unforgettable Outdoor Experiences in Sicily
Sicily is an island born out of turmoil, from its volcanic origins to millennia of conquest and reconquest, and this is etched immutably in its buildings and landscape. From the breath-taking scenery to its idyllic coastline, the stage is set for some unforgettable experiences. For guests enjoying an irresistible summer at Verdura Resort or Rocco Forte Private Villas this is the chance to discover a land of rumbling mountains, rugged valleys and pristine waters that hide Roman ruins and ancient Greek temples.
Explore the island in style
What better way to unearth the island's hidden treasures than by taking your own Porsche out for an unforgettable afternoon weaving through the breath-taking territory surrounding Verdura Resort. For a more leisurely pace, you can also opt to take to two wheels and breeze through the local orangeries and vineyards by bike with your loved ones. You'll unveil a unique, extraordinary angle of Sicily, turning every traveler into "U Canuscituri" which in Sicilian means "one who knows the island".
An insider's tour of Sicily
A day spent with the bright and bubbly Pierfilippo Spoto is always memorable. As a true local with a large heart, Pierfilippo adores sharing Sicily's greatest secrets with our guests. Prepare to meet the island's most treasured local communities in a special, weekly encounter called "U Canuscituri of Verdura Resort". These exclusive visits introduce you to local shepherds, bakers, farmers, agronomists, and artisans. Soak up the vivacious atmosphere of daily life in Sicily and expose yourself to Sicily's many talents as well as its impressive history, people, archeology, and flavours.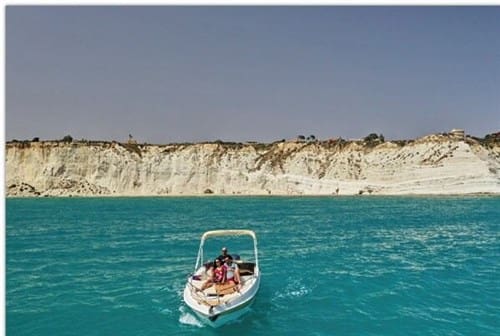 Scala Dei Turchi by Yacht
A spectacular rock formation that winds along Sicily's coastline like a staircase, Scala Dei Turchi is located on the southern coast of Sicily, between Realmonte and Porto Empedocle. It takes its name, Stairs of the Turks, from the Saracen pirates who dropped anchor here and raided local villages. From the luxury of a private yacht, guests can take in the stunning beauty of the white marble cliffs before sailing past the Torre Salsa Nature Reserve with its rocky bay covered in rich vegetation.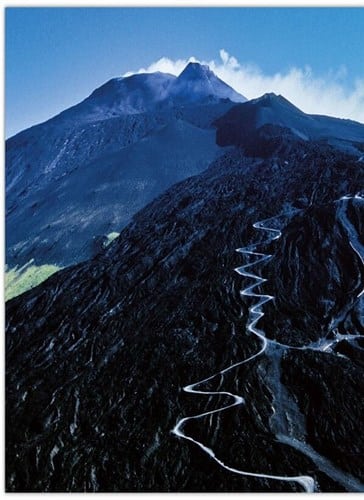 Trekking Adventures
Sicily is famous for its dramatic hikes, from arduous mountain treks to pleasant leisurely strolls, and Verdura Resort's location in a spectacular stretch of 230 hectares of sun-kissed Mediterranean coastline and countryside makes it a good base to strike out from. The winding olive groves, orangeries and lemon trees create a sublime backdrop for exploring and we have created beautiful routes for our guests. The Verdura Discovery Trek takes guests along the coastline beneath the historic Torre, dating from the late 1500s, and the Caltabellotta climb, which involves a challenging hike up to the historic hill town of the same name, affords unrivalled views across the Sicilian countryside from the ruins of a Norman castle above the town.
Thrilling Helicopter Tours
Sicily's beautifully rugged landscape is equally exciting from the air. An exhilarating helicopter tour offers Verdura Resort guests the opportunity to take in the drama from above. Guests will soar over the lava flows of Mount Etna and the volcanic Aeolian Islands, before taking in stunning aerial views of the ancient Greek temples of Agrigento Valley or of the picturesque Sciacca.
Verdura Resort & Rocco Forte Private Villas are the perfect base to explore Sicily's dramatic history, beautiful hikes and idyllic coastline. Email our reservations team at reservations.verdura@roccofortehotels.com or call +39 0925 9980 01 to learn more about our summer programme at Verdura Resort, which features sports pros including Andrea Barzagli, David Trezeguet and Giles Muller.