Work from Hotel: The perfect 'work-ation'
Over the last year remote working from abroad has taken off, proving to be incredibly popular, especially when an inspiring and idyllic location is combined with the convenience of premium high-speed wifi.
Verdura Resort and our stylish new Rocco Forte Private Villas in Sicily offer just this experience: the opportunity to merge a work-play dynamic, keep healthy and fit, and experience the best local food, all while surrounded by breathtaking Mediterranean views.
You can opt to work within the peace and quiet of your room or suite, or from one of our striking meeting rooms and indoor spaces, surrounded by chic Italian furnishings and Sicilian objects d'art or outside by your own large private pool. Verdura Resort and Rocco Forte Private Villas are elegant and spacious, offering plenty of comfortable spots to work at.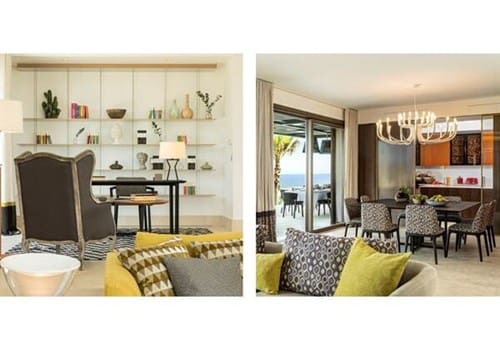 As you work towards meeting your next deadline, you can gaze out at the lush green Sicilian scenery and beyond to the Mediterranean sea. You might also want to have a dip in your private pool during your lunch break or read one of the villa's books while relaxing on a hammock during a power break.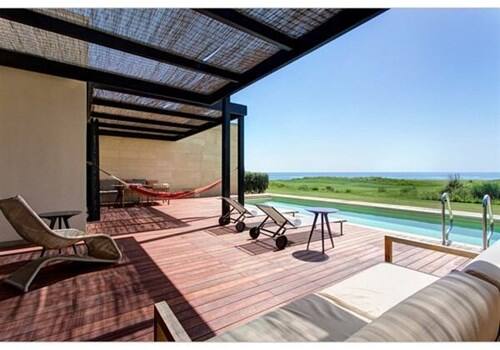 Eating nutritious food has a big impact on cognitive performance and is vital for productivity. While you keep up with emails and deadlines, we will deliver nutritious Sicilian food cooked by our chefs using vegetables and herbs handpicked from Verdura's organic garden - a magical place lovingly tended by our team.
There are also plenty of restaurants serving delicious gourmet food to choose from: at Zagara you can enjoy the local catch of the day, served with homegrown braised fennel and citrus, or spaghettoni with local shrimp, zucchini leaves, and lemon, while Liolà has the best trattoria-style food, from caponata made with locally-grown ingredients to crispy, yielding arancini. All villas also have a dedicated corner to make tea and coffee to get you through your working day.
You'll also have plenty of time to fit in workouts and indulge in self-care without all that daily commuting. Taking care of your physical, mental and emotional health will be a top priority for us during your work-ation. You can enjoy a dip in our Thalassotherapy pools and relax in our Finnish saunas after a productive working day, or boost your energy with outdoor fitness classes, yoga, pilates, trekking, cycling, tennis or golf. We have six clay tennis courts and experienced tennis coaches, an array of golf facilities and a PGA Golf Academy, as well as a Water Sports Club overseen by our qualified team of instructors.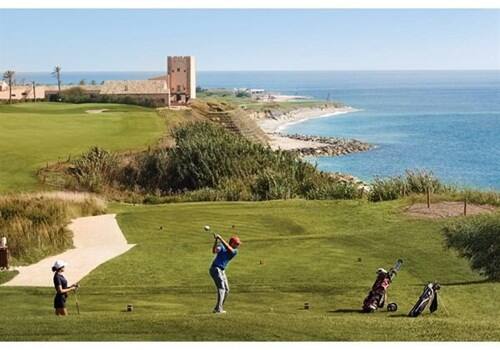 And if you're in need of a creative outlet, you can try your hand at making beautiful ceramics, an art that has deep roots in the history of Sciacca, just a few minutes away from Verdura Resort.
Welcome to the workplace of the future. You'll be surprised at how productive working remotely from Verdura Resort and our stylish new Rocco Forte Private Villas can be. Our concierge team is happy to help you find the perfect spot or meeting room to work from, and can be reached at reservations.verdura@roccofortehotels.com or by calling +39 0925 9980 01.