Inspire, Sculpt and Blow Young Minds This Summer
"There are only two lasting bequests we can hope to give our children. One of these is roots, the other wings."
Long, hazy summer holidays are the time to give children the chance to spread their wings and discover new places, encounter different cultures and create memories that will last a lifetime. Often it is experiences that are intimate and personal that create the biggest impression, eschewing the madding crowds of the tourist trail.
Who better to share their hidden secrets than one of our concierges, whose knowledge of a destination is unrivalled? Adept at providing under-the-radar and behind the scenes local knowledge for each of our hotels, here are our team of expert concierges' favourite family days out, from exploring the Pope's picturesque farm near Rome to an unforgettable helicopter ride over Italy's most active volcano.
Our Concierge Recommends:
1.  Helicopter Tour Around Etna
"You'll see things from the air that are invisible or appear completely differently from the ground," says Emanuele Venezia, the extremely well connected concierge at Verdura who describes experiencing Etna from the air as, "the most exciting tour in Sicily". Taking off from the hotel's own helipad, the helicopter will head west to Etna, flying low over Sicily's rugged interior before circling above Europe's most active volcano. As the air becomes increasingly sulphurous the blackened, pumice stone landscape stretches out before you.
2.  Cooking Lessons on the Pope's Farm
Leaving Rome and into the rich, fertile Lazio landscape, past vineyards, orchards and farms steeped in millennia of history, the winding country roads lead to a particular farm that has, for centuries, supplied cucumbers, cheese and fresh produce for the Pope. For families staying at Hotel de la Ville, our concierge, Alexandra Sardo, can't recommend enough a trip that'll whet the appetite of any budding young chef. Among pale green olive trees, beautiful baroque gardens and the grand Castel Gandolfo - once the Pope's summer residence - you'll discover the bucolic bliss of the Pope's farm.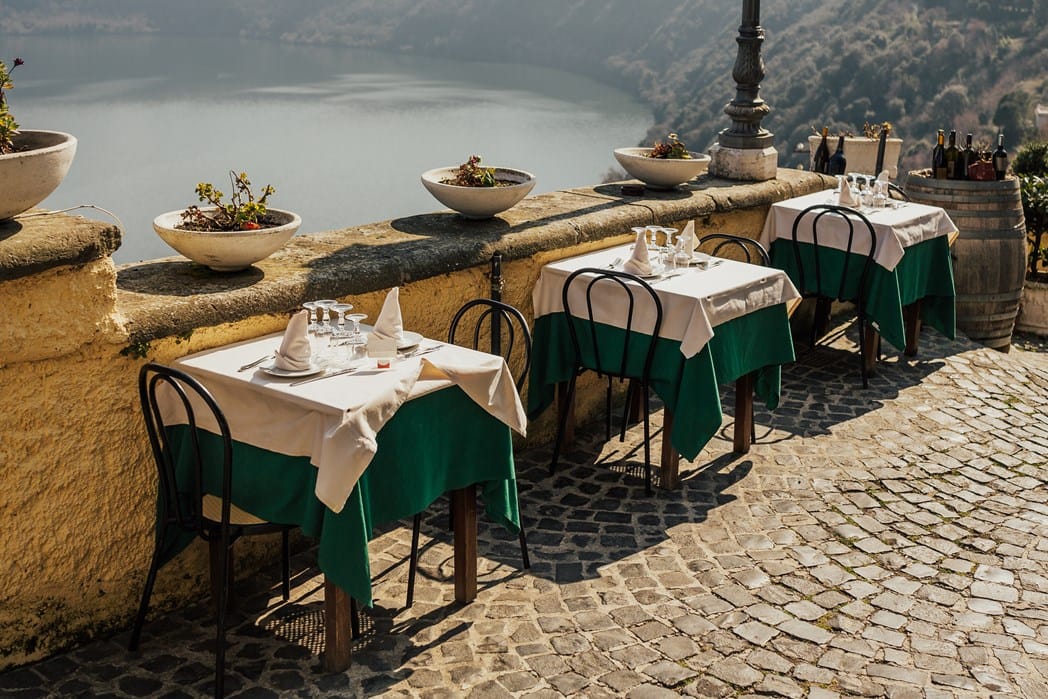 Getting stuck in is encouraged. Sleeves will be rolled up and the family taught how to cook traditionally Roman food with a flourish. From hand-made pasta, using fresh tomatoes, just-laid eggs and cheese from the farm, where the dough will be kneaded, rolled and flattened into the freshest pasta. Don't worry if you don't know linguini from your fettucine, expert chefs are on hand to help and, once dessert is put together, you'll reap the fruits of your labour with a sit down lunch, complemented by the dry, mineral-rich local wine. A family feast.
3.  The Inner Circle of Stonehenge
Public access to the inner circle of Stonehenge has been banned for 45 years but David Young, our concierge at Brown's, can arrange a special family visit to the sacred soil which is usually off limits. Four times as heavy as an elephant and roughly the same height, the stones impart a spiritual majesty, a sense of prehistory weighing heavily in the air.
The sheer size and scale of the monoliths will ask more questions than the guides can answer - how were these transported hundreds of miles thousands of years ago? What was their purpose? Who built them? They are ancient history and steeped in legends, revealing stories of druids, long forgotten travellers from far off lands and ancient rituals.
Once young, curious minds have been inspired, the British Museum, a short journey from Brown's, has an incredible Stonehenge exhibition that runs through until 17th July 2022. The displays include a horned helmet made of deer skulls, the oldest surviving map of the stars, and a bronze and green disc with gold stars and the solstices inlaid. 
Sculpt young minds, inspire culinary greatness and just be overawed by the sheer majesty of nature with one of our truly extraordinary concierge adventures.
To arrange a special family holiday, talk to our Concierge teams at Verdura Resort in Sicily, Hotel de la Ville in Rome and Brown's Hotel in London or email  concierge.browns@roccofortehotels.com