Meet The Balmoral's new executive chef
"I want to ensure we are pushing our creative boundaries"
Paul Hart tells us how he came to be The Balmoral's new Executive Chef and what his vision is for the future of our hotel.
Paul Hart has come a long way since he started working in a small hotel aged 16.
Paul's passion to become a chef was ignited when the hotel's General Manager introduced him to a chef who had worked with notable people in the industry.
"The British chef Gary Rhodes also inspired me early in my career," says Paul. "His books are great as he discusses the dishes he serves in his restaurants – that sparked something in me as we both share a passion for great, British cuisine."
Over the past three decades, Paul has continued to work with top talent at renowned venues, from a Michelin-starred restaurant in Bath and four AA Red Star hotel south of Edinburgh to joining a team awarded three AA rosettes at a hotel in St Andrews.
So what lessons has he learnt over the years? "I'd tell my younger self to put in the work, pay attention to detail and listen to the best people in the business so you can learn from them. It's also important not to over complicate things when creating incredible dishes."
After seven years as Executive Sous Chef at a five-star hotel, spa and golf resort in Perth, Scotland, Paul brought his expertise back to Edinburgh when he joined us at The Balmoral. 
Paul Hart's culinary vision
"I trained in classical French cuisine and that training is reflected in everything I create," adds Paul. "I also enjoy experimenting with styles and techniques and discovering trends.
"My vision begins with looking at what our restaurants and bars offer. I want to ensure we are pushing our creative boundaries, exceeding the quality our guests expect and enhancing their culinary experience. 
"Next, I will focus on training and developing our 50-strong team, from apprentices to head chefs. It's exciting nurturing talent and I want to ensure each team member feels happy and supported.
"I will also work hard to showcase Scottish ingredients and dishes. Having been in Scotland for more than 15 years now, I have a great relationship with incredible suppliers. I want to build on those relationships to source top produce and elevate our food and drink offerings."
Working with trusted Scottish suppliers also ensures our food miles are low.
"The British chef Gary Rhodes also inspired me early in my career"
The Balmoral's signature dish
Paul's favourite dish at The Balmoral's Brasserie Prince is the Chateaubriand. 
"We buy amazing Scottish whole beef fillet from a butcher and serve it with macaroni, fat cut chips and Béarnaise sauce," he says. "It's such an indulgent dish and when it's on the menu it flies out of the door."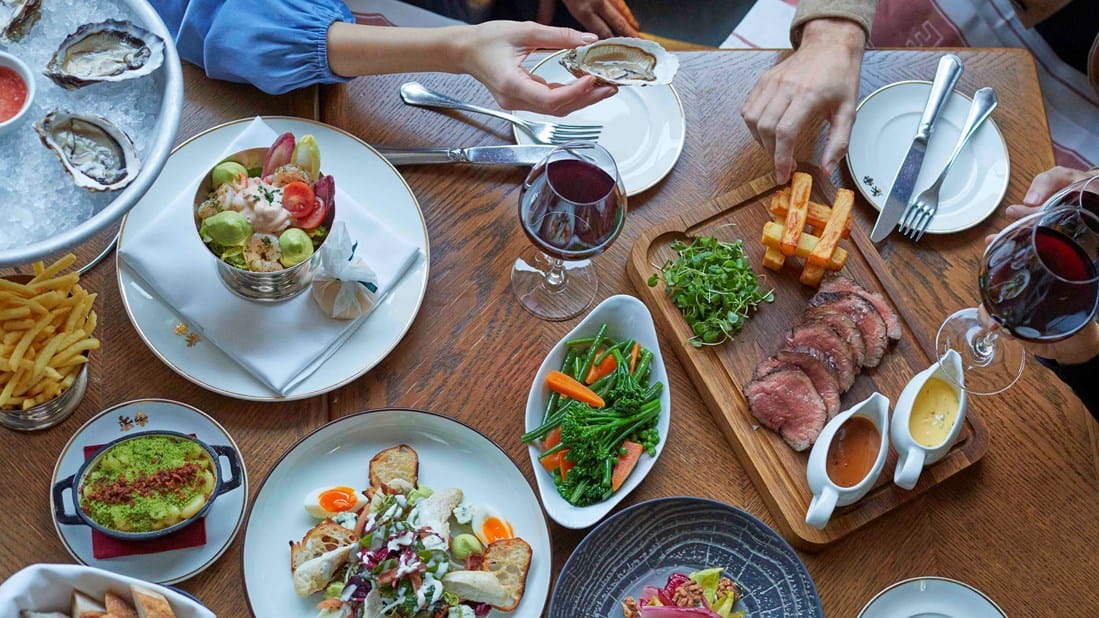 When Paul's not working, he enjoys sitting down to a Sunday roast with his family. "My wife makes a great roast and no matter what the meat, Yorkshire puddings are a must," he says. "But Sunday roasts aren't just about the food, they're a social occasion, too." 
We couldn't agree more – so if you're planning a social occasion, ask our Concierge to book a table for you, and see if the Chateaubriand is on the menu at at The Balmoral's Brasserie Prince.
You may also like
To help you get into the holiday spirit, we've rounded up a few of the supper spots, bars and shopping districts attracting a younger crowd in London, Rome and Munich. 
As more and more employees embrace 'bleisure' trips, what are the secrets to successful and happy breaks?
Celebrated with time-honoured rituals, Christmas traditions vary across Europe. From Bavaria to Belgium, Rome to London, if you look beneath the mistletoe you'll discover enchanting celebrations unique to each destination.