Mother-Daughter Getaways in Europe
With Mother's Day fast approaching, there's no better time to plan a getaway for some of that much-needed girl time. Whether you fancy a touch of culture, a weekend of shopping or a serene spa break, we've found the best cities for a mother-daughter getaway, however old your girl is.
Tasty sweets and cultural treats in Brussels
Best for: preteen daughters
Spend a day exploring the kid-friendly museums that are dotted around the city. At the Comic Strip Center, for example, trace the tales of Tintin, admire the colourful designs and immerse yourselves in a three-dimensional Smurf village where your daughter can make a smurfing group of little blue friends. 
At open-air Mini Europe at Brupark, discover the history and culture of the 27 member states of the European Union and the United Kingdom through small-scale iconic landmarks such as Big Ben, the Eiffel Tower and the Trevi Fountain. You can even set off a mini eruption at Mount Vesuvius and see traditional Dutch windmills turn.
Given Belgium is famous for its delicious sweet treats, a trip to the Museum of Cocoa and Chocolate is also essential. There you can see live demonstrations with a master chocolatier and even try some of the melt-in-the-mouth treats. 
If your sweet tooth still isn't satisfied, try a traditional Belgium waffle. Or, even better, enjoy a sumptuous afternoon tea at Bar A in Hotel Amigo and reflect on all the highlights from your getaway.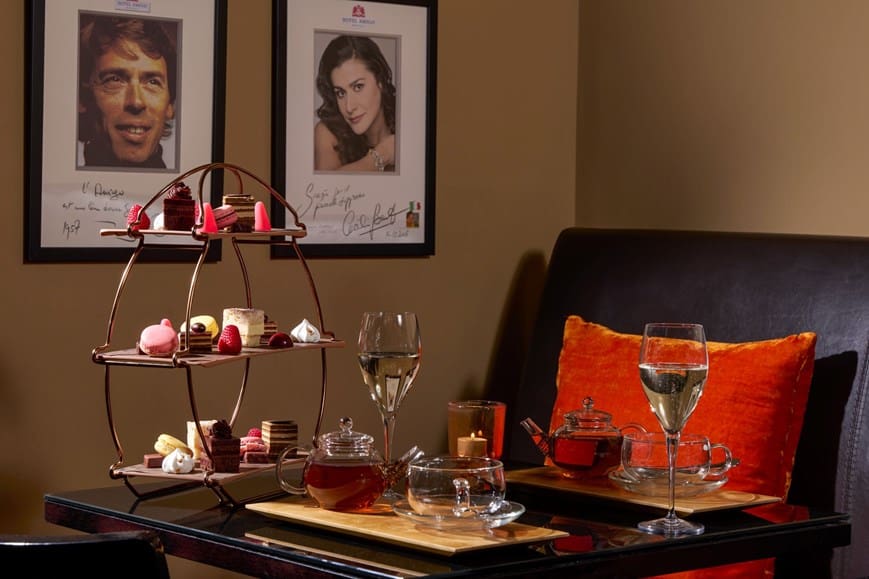 Rejuvenate and relax in Munich
Best for: teenage daughters
Although Bavaria's stunning capital Munich is well-known for its annual Oktoberfest, there is actually a great deal more to the city than beer gardens. It's a great spot for a mother-daughter weekend away.
On clear days, go to the magnificent Baroque Nymphenburg Palace, a 15-minute drive from The Charles Hotel, and explore the elegant interiors with spectacular frescos on the ceilings, gold finishings throughout the bedchambers and long, beautiful corridors – perfect for dancing through like a princess. The real jewel in the palace's crown is the surrounding park with cascading fountains, intricate statues and a lake surrounding a tall pagoda.
For a spot of relaxation after your day exploring the city, check into The Charles Spa, often named the best spa in the city, and enjoy a mother-daughter spa day in the urban oasis. The spa welcomes kids with special tailor-made treatments using only natural and non-toxic products. These include a targeted Teen Facial designed for young skin, a Chill Out Massage to cure any ails from heavy school bags and even a Bling Bling Nails manicure.
Wine, dine and shop 'til you drop in Florence
Best for: adult daughters
Ranked one of the most beautiful cities in the world by Forbes, Florence is a great place to combine culture, fun and the perfect Instagram shot with your daughter. Spend your days in Florence exploring the Historic Centre, which has been named a World Heritage Site by UNESCO and remains remarkably unchanged from Renaissance-era Italy. 

After snapping some fabulous photos atop Brunelleschi's Dome, from which you can see a panoramic view of the city, walk over to Via de'Tornabuoni, four minutes from Hotel Savoy, and spend the rest of the day exploring the stores of the area, from world-famous brands to small boutiques and charming jewellery stores.

Spend your evenings indulging in an elegant dinner at Irene which sits in the historic centre of Florence, steps away from the Piazza del Duomo. Or ask our Concierge Ruggero Vannini to reserve tickets for a night at the opera or which theatre productions are on at Maggio Musicale Fiorentino Theatre.

The beauty of Florence is that you can also combine a city break with a country escape in the surrounding rolling hills of Tuscany. Perhaps spend a day tasting some delicate wines among verdant vineyards or try some earthy truffles which the region is famous for.
Celebrate Mother's Day with Rocco Forte Hotels and go on a mother-daughter trip to Brussels, Munich or Florence, capturing special memories during your time together.