How and where to mine Italy's most compelling island for singular places and experiences—courtesy of the locals and aficionados who know.
In truth, there's not much 'secret' about it: for going on a decade now, Sicily has been one of Italy's most compelling places. With its rich history of Greek, Roman, Arab and Norman dominance, it has a singular Mediterranean identity, one that's alive today in its architecture, food and wine, and cultural traditions. And then there are the sigh-provoking landscapes—from the severely beautiful interior to the lush citrus groves and vineyards that carpet the lower slopes of Mount Etna to the sand beaches of the south. But as elsewhere across Italy, the most compelling Sicilian moments often lie in its undiscovered corners.
"I've always felt a sort of maternal magnetism that pulls me home periodically," says the Sicilian art dealer Francesco Pantaleone, who lived in London for years before returning to Palermo in 2014 to open his eponymous gallery. "It's a home in which I always find new points of view." Pantaleone exalts the countryside around Etna, its roads abutted by low walls of black volcanic rock, its small farms immersed in green. The place to visit, he says, is the Tenuta Planeta Sciaranuova a Passopisciaro, where art and nature intersect on a wine estate between mountain and sea. The time to come: the first half of July, when it functions as a nomadic residence for contemporary artists, and open-air theatre is performed among the vines. Far on the other side of Sicily, he recommends the Cretto di Burri, 20th century artist Alberto Burri's masterwork of landscape art, which commemorates the destruction of the ancient town of Gibellina by an earthquake in 1968; "it's a hymn of hope to me, and to the defence and preservation of roots and identity," he says.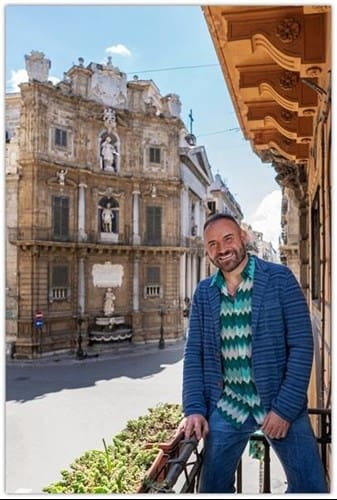 Francesca Planeta, the managing director of Planeta wines, is the woman behind Sciaranuova's unique offering. Her favourite place to send friends and visitors is the tiny town of Sambuca, a few kilometres inland from Verdura. "It's far from the main tourist routes," she says; but with its proximity to ancient Greek ruins, its alluring Arab quarter and a surfeit of baroque architecture, "it's without question worth exploring." Not to be missed: the Mu.Di.A, "a museum of religious art which is a small collection of remarkable items; wooden statues, paintings, and vestments belonging to Monsignor Diego Planeta—born in Sambuca, Archbishop of Brindisi and last judge of the Sicilian Apostolica Legazia."
 For the jewellery designer Fabio Salini, Sicily's uniqueness lives in the hands of its artisans. With a holiday home in the Val di Noto, Salini has spent years sourcing the finest artisanal talents of all stripes on the island. Among the most extraordinary is the ceramic laboratory of Gaspare Patti, in Sciacca; "he's a character out of time, with a creativity that's mad at first glance, but also absolutely poetic, and utterly original," Salini says. Patti's works are indeed spectacular, from tableware to figurines to large-scale sculpture to, of course, tiles. "Walking into his atelier is like entering a dream dimension." To the east, in Noto, Salini recommends a visit to Antonino Sciortino, an ironmonger who designs for luxury marques such as Baxter and also produces bespoke furniture, lighting and decorative designs. "He shapes the iron as if he line-drawing with a pencil," says Salini, "imbuing his works with a childlike whimsy."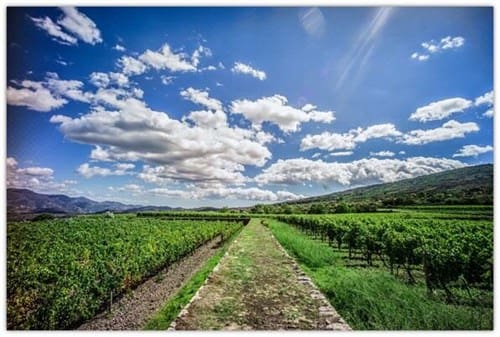 "There are so many places I love here," says Philip Vergeylen, who, together with Paolo Moschino, spearheaded the restoration of Villa Igiea, A Rocco Forte Hotel, and who has been visiting the island for 15 years. "But my absolute favourite is Villa Palagonia, in Bagheria"—the area east of Palermo, now swallowed into suburbia but once a utopia of farmland and 18th-century aristocratic villas. "It was built purely for parties, with the most extraordinary ballroom—an enormous domed ceiling covered in decorated mirrors, and marble statues that look as if they are walking out of the walls; one has a stone 'handkerchief' hanging from her outreached fingers," he says. Other Prime examples of the Sicilian Baroque hide in plain sight in the heart of Palermo; "The three oratorios by the late 17th-century master Giacomo Serpotta—Santissimo Rosario, San Lorenzo and San Mercurio—are must-sees," Vergeylen says. "They display a level of genius in plasterwork that is breathtaking."
But it's the landscapes of the interior that speak most eloquently of Sicily's uniqueness to Alberto Tasca, managing director of internationally renowned winemakers Tasca d'Almerita. "The four seasons flourish in all their character here; and industrialisation, and the resulting land contamination, never quite made it." You'll find magic in the dense primary forest of the Bosco di Ficuzza nature reserve, he says, as well as across the 35,000 hectares of the Madonie national park—with mountains shearing up to almost 2,000m, among which are more than a dozen centuries-old protected villages. And you'll find it at Tenuta Regaleali, the Tasca d'Almerita family estate straddling the border of Caltanissetta province, where grains originally brought to the island 1,000 years ago are still cultivated, and visitors can tour its 1,000 acres in a Land Cruiser, and sample its award-winning wines in situ. It's elemental and timeless—"like the rest of the interior," Tasca says. "It's the Sicily you don't expect."
Sicily's most idyllic experiences are all on your doorstep when you stay with us at Verdura Resort, Rocco Forte Private Villas or in our recently opened icon in Palermo, Villa Igiea.
Book your perfect itinerary with our concierge by emailing reservations.verdura@roccofortehotels.com or reservations.villaigiea@roccofortehotels.com
or call us on:
+39 0925 9980 01 (Verdura Resort & Rocco Forte Private Villas)
 +39 0632888590 (Villa Igiea)
Credit: Francesco Pantaleone, photo by Simone Sapienza; Mozia Island, photo by Benedetto Tarantino